I've used Anki for a while but the customizations can become complicated. My flash cards were piling up and it was becoming unmanageable. This app is beautiful, really easy to use, and the graphics make the words tangible for visual learners like myself.
US App Store review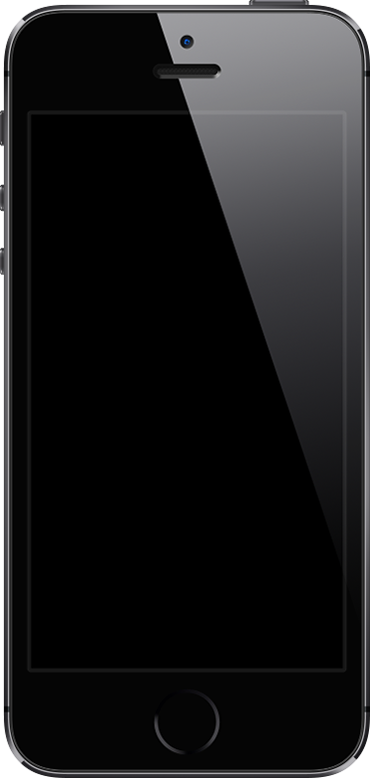 The Closest Thing To Real Flashcards

Thanks to the SRS algorithm you'll only study flashcards you
need
to study without wasting time on cards you already know.
Just set a goal (for example an exam date) and let the app work out your daily study. Zero setting up - just download and start.
StickyStudy stands out because
it feels like you're using a real set of flashcards
. How many apps allow you to zoom out and see all your cards on one screen?
Released in 2008 with over 100,000 downloads, StickyStudy makes study time addictive.


Pinyin audio thanks to Shi Ying & Ermes Toninelli
HSK Hanzi thanks to www.chinesetesting.cn
HSK Vocabulary thanks to www.lingomi.com
Tile View

Zoom in and out to see all your stickies on one screen. Touch any sticky to show more detail. Tile content is fully customisable.
List View

Another way to view all your data: a standard list with a scroll bar. As with tile view, instant, lag-free scrolling.
SRS

Spaced Repetition System allows you to study more of what you're weak at and less of what you're good at.
Settings

More settings and customisation than you can shake the proverbial at.
HSK

Complete vocabulary and hanzi for all 6 levels of the new Hanyu Shuiping Kaoshi exam.
Audio

Around 2000 pinyin and 8000 vocabulary audio samples recorded by native speakers.
Import / Export

Need more content? Import your own by typing directly into the app's import box or copy/paste from an email, etc.
Statistics

Your study history beautifully laid out as a rolling bar chart. Touch any bar for more detail.
Scheduler

Set a date and be guided each day towards your goal.
iCloud

Backup and sync between devices.
✩
Full HSK data for the new test (levels 1-6)
✩
Full TOCFL (previously TOP) data
✩
Beautiful scrolling "map" interface
✩
8000 audio word samples
✩
1600 audio pinyin samples
✩
SRS Study algorithm
✩
Join files to make cumulative lists
✩
Switch between traditional and simplified
✩
Switch between pinyin accents and numbers
✩
Scheduler: set a date and your daily study is calculated
✩
iCloud backup and sync
✩
Filtering, sorting and searching
✩
Freely create your own decks
✩
SRS interval customisation setting
✩
Standard list view with up 10,000 entries
✩
Stickies can be added, moved, deleted and edited
✩
Import your own data
✩
Numerous customisation options
✩
Rolling progress chart
✩
Awesome support
✩
Universal app. iOS8+. iPad Pro ready.
✩
"Launch Pad Pro" = "stickystudychinese://"
"Brilliant app! For learning HSK this app is invaluable, really well made. Never usually review apps but had to for this."

"Simply the best app for study Chinese on iphone. "

"THE best app for studying hanzi! I've tried dozens of apps for studying Chinese and this is the best, hands down. I love the interface, it illustrates your progress beautifully ... There's no lag either, even with tons of stickies. Love it, totally epic."

"An amazing HSK study app. I can speak and understand Chinese, but can't read or write. I was looking for an app to help prepare me for HSK level 3 reading and writing. It not only had to be easy to use, but also comprehensive with the vocabulary. This app did the job. I took the test today and this app was the only study tool I used (other than sample practice tests)."

"Simply amazing. The right app to study Hanzi, Highly recommended to learn Chinese."

"The best flash card app. Simple, great interface, several ways to view your progress, best I have seen."

"If you want to study hanzi for the HSK, this is the app to get. Not too complex so you dont spend all your time trying to get it to work, but just enough depth so it does what you want it to. The app just gets out of the way, so you can focus on your studies. I have Flashcards Deluxe, but this is the one I keep coming back to!"

"Excellent! A very efficient way to remember your hanzi. The best flashcard program I've ever used."

"Really good and worth the money."

"Perfect for studying. Love how it tracks progress and has so many options for customizing. I am taking the HSK test in a month, so glad I stumbled across this gem. The audio is great too!"

"Thanks for the update. My best app ever!!"

"Me gusta!"

"The most beautiful app I own. I have tried to learn Chinese from a very young age but I have never achieved it. My parents were born and bought up in China but I was born here ... Since I am now at University, carry my iPhone everywhere and have recently discovered how helpful apps are, this app has become invaluable to my study. Thank you for taking the time to create this app. Maybe someday I can type a review in Chinese.."

"Perfect app! absolutely worth the price. helped me through HSK 3 and 4!"

"An excellent resource for Chinese language learning. It's also very useful for the students in their HSK preparation. Good work."

"This app is a great no nonsense way to learn the HSK hanzi. The interface is simple and effective and the app shows your progress clearly. You wont regret this purchase."
"Easy to use with the default character decks (HSK 1-6 and TOCFL) and graphically well designed. But I didn't realize how powerful it was until I started building my own custom decks. It is entirely customizable with a quick bit of learning some coding."

"Best Chinese flash cards. This is the best app I've found for studying Chinese hanzi with flash cards. There is audio for those of us studying without native speakers and the option to customize cards (traditional vs simplified for main display or pinyin number vs accent tones for pinyin display) as well as the option to create new cards. The algorithm used to handle "new" and "learned" entries has really improved my learning speed. I also love the "map" layout of the main browse screen, which allows me to see my progress at a glance. Good value for my $!"

"Good app. It is a good layout and the studying has definitely helped me to keep up with things while on the go. I can't believe I spent hours writing down Japanese kanji years ago Kudos to the creator, it is a good effort and very helpful."

"It's been invaluable in helping me prepare for my HSK exams and one of the few Chinese learning apps I have actually purchased and continued to use for a prolonged time."

"This app is great for HSK preparation and also very useful if you're taking classes.
I've recently started creating my own cards based on a class and the results are great."

"This app helped me 100% to learn all the vocal required to pass HSK 5. Thanks! I am now using it to learn HSK 6."

"Super fast and easy way to learn. A+"

"Best app. This app is great because it repeats in a way you keep getting the ones you don't know and less often the ones you do."

"Brilliant!! This app is what I have been looking for. The most efficient flash card app ever."

"Easy to use. It's true what someone said, the app gets out of the way and just lets you study. No frills, no complications."

"Traditional Option Across All Cards. Did I mention how amazing this is? Now I can study HSK."

"Study Schedule. The calendar function is actually very handy. I can plot out cards and plan daily targets."

"Best one out there! I love this app! Simply the best way to learn to recognize and pronounce Chinese characters. Fantastic development job and user-friendly interface. Enjoy!"

Quoted (with corrections) from App Stores around the world.